Made with intention
We make wines from local terroirs using 'wild' (indigenous) yeasts, using organic vineyards wherever possible. Everything goes to barrel for long ageing.
The intent is to make pure, suavely-textured wines that sing lightly and clearly of their vineyard origins with as little makeup as possible – wines that are finely-perfumed and tightly-wound, offering the classic refined fruit and textured minerality of the delicate silt, clay and dolomitic limestone-laced ancient lakebed terroirs of Niagara.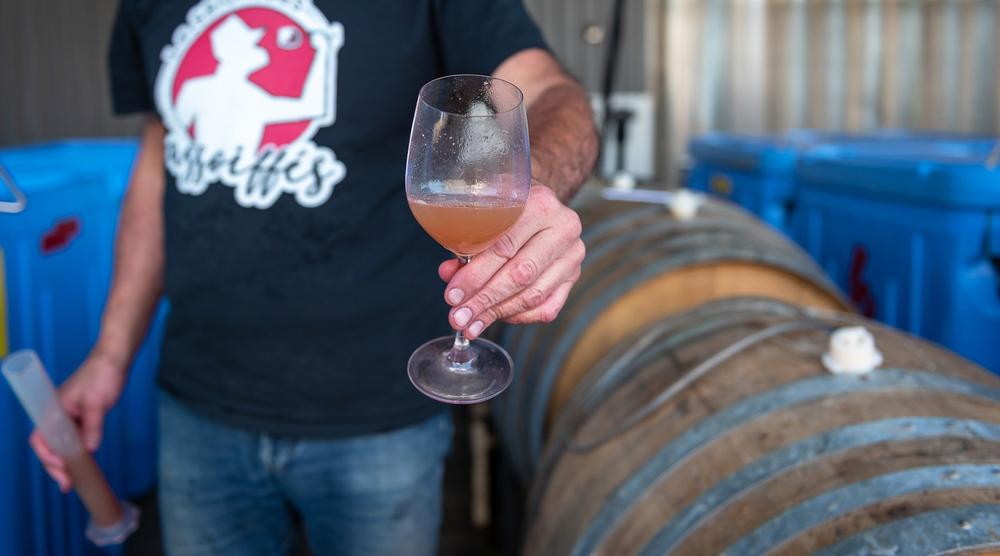 "…Bachelder is evidently on a monk's errand to map out the escarpment with Burgundian-like precision."
John Szabo, MS, from WineAlign
A little note from Thomas and Mary
Welcome to Bachelder Niagara and thanks for joining us on our mission! Our aim is to help discover, quantify and name the terroirs of Niagara, one by one, and to deliver their energy and their purity of spirit to your glass.
We're inspired by the love of our spiritual home – Burgundy – where the grapes we love originally evolved, where even the tiniest of vineyards are put separately into a bottle. Our goal is to "keep out of the way" and let the best parcels and the most harmonious barrels come forward to liberate and define small patches of Niagara land.
It takes a long time to discover terroirs. But the journey has its rewards. Join us. Pull some corks and dream of the vineyards from which these wines come!
Santé! Cheers!
Thomas & Mary Delaney-Bachelder
"Thomas B is the passionate conscience of Niag(ara)…"
Hugh Johnson's Pocket Wine Book 2022